from nationalledger.com - by Debra Beste

Salma Hayek is working hard for a new role where she will show off her new and improved post baby body. Star Magazine is reporting that Salma is finally back in fighting shape after giving birth to her daughter, Valentina, three months ago.


The magazine cites insiders that say that the actress, who gave birth to her first child with businessman fiancé Francois-Henri Pinault on Sept. 20, stayed locked up in her house until she felt that she looked svelte enough to be seen in public!
"Salma felt unattractive and huge after having Valentina," a source tells Star. "She wouldn't leave the house until she had lost most of the weight." What is she doing go shed the unwanted pounds? The source says the Mexican stunner whittled down her frame by breast-feeding and working out nonstop with celebrity trainer Gunnar Peterson!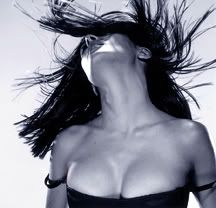 Salma will have to get serious about counting calories – in February, the new mom is scheduled to start shooting Keep Coming Back, in which she play a stripper!