from foxnews.com via AP
"American Idol" runner-up Katharine McPhee has parted ways with her record label, RCA, Billboard.com reports.
A label source confirmed McPhee's departure for Billboard, after the story was first reported by Entertainment Weekly.


McPhee did one album for RCA, "Katharine McPhee," which debuted at No. 2 on The Billboard 200.
McPhee struggled to connect with a wide audience with her debut, which was led by the single "Over It," Billboard reports. That song topped out at No. 22 on Billboard's Top 40 Mainstream chart and No. 29 on the Hot 100. The album has sold just 366,000 units in the United States, according to Nielsen SoundScan.
McPhee joins fellow "American Idol" contestants Taylor Hicks and Ruben Studdard as former members of the Sony BMG family.
Earlier this week, it was reported that Hicks, who beat McPhee on the show in 2006, has apparently been dropped by J Records, a label within Sony-BMG, which signs the show's singers.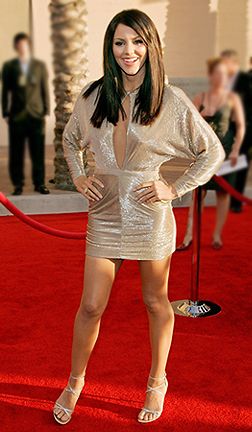 "Taylor is going to record on his own for the next album," said J Records publicist Liz Morentin, who did not give further details regarding Hicks.
Another "Idol" winner — Ruben Studdard of season two — left his contract with J Records late last year, but continues his contract with 19 Entertainment, the company managed by "Idol" creator Simon Fuller.
The Associated Press contributed to this report.