OK, I may get a little flack due to the stigma attached to the artist providing my current 'Jam of the moment', but hear me out.
On September 18th of this year Rhino Records released a double CD set titled The Bee Gees "Greatest" Special Edition. While I didn't get my hands on it until today (promo copy) - I must say that I am VERY impressed by the track offered for your listening pleasure below.
It's Supreme Beings of Leisure's remix of "How Deep is Your Love". In essence it can be considered to be a 30 year anniversary remix, as the original version ruled the charts exactly 30 years ago this week - but I know what you're thinking... The Bee Gees? Yes, the Bee Gees, but this remix is done quite well. Nice and subtle.... Warm like a sunny Spring day. OK, I'll stop being corny and get down to business.
The remix is brilliant in my opinion. Check it out below.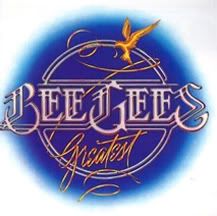 Here's what Wikipedia has to say about the original version of "How Deep is Your Love" - Ace:)

"How Deep Is Your Love" is a song recorded by the Bee Gees in 1977. Originally intended for Yvonne Elliman, it was ultimately used as part of the soundtrack to the film Saturday Night Fever. It was a number three hit in the UK. In the U.S., it topped the Billboard Hot 100 on December 24, 1977 and stayed in the Top-10 for a then-record 17 weeks.
The song was ranked #366 on Rolling Stone's list of the 500 Greatest Songs of All Time. Along with "Stayin' Alive", it is one of the group's two songs on the list.